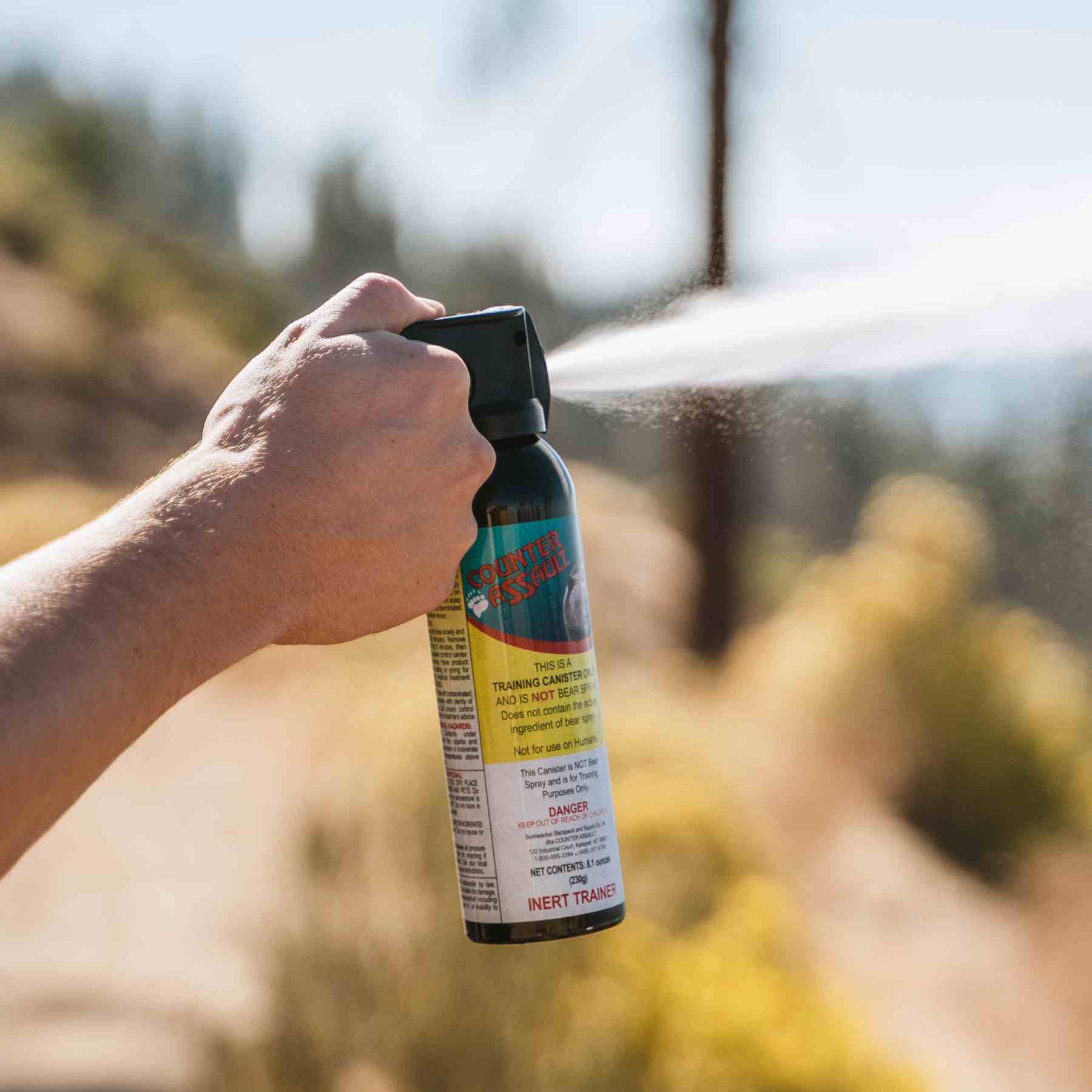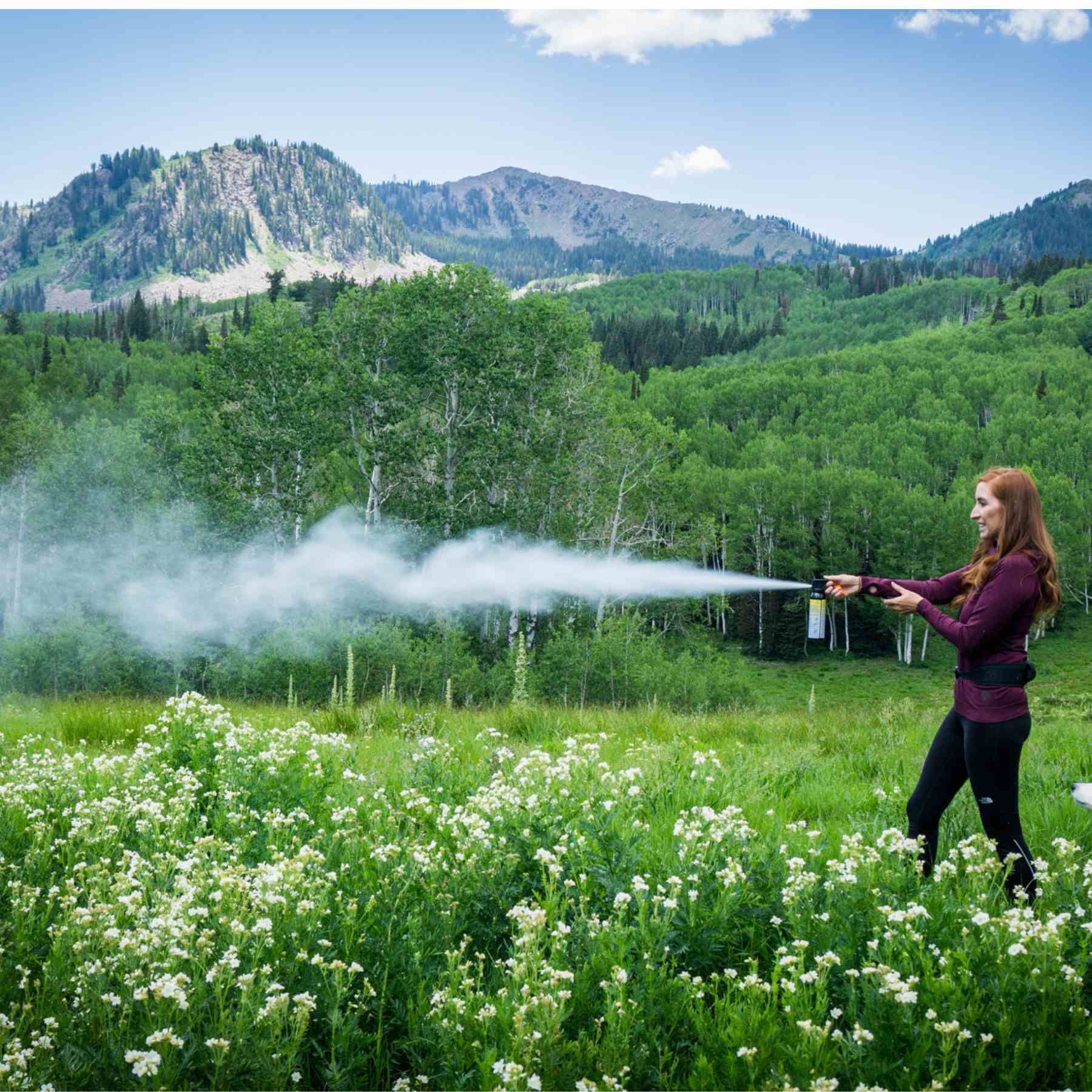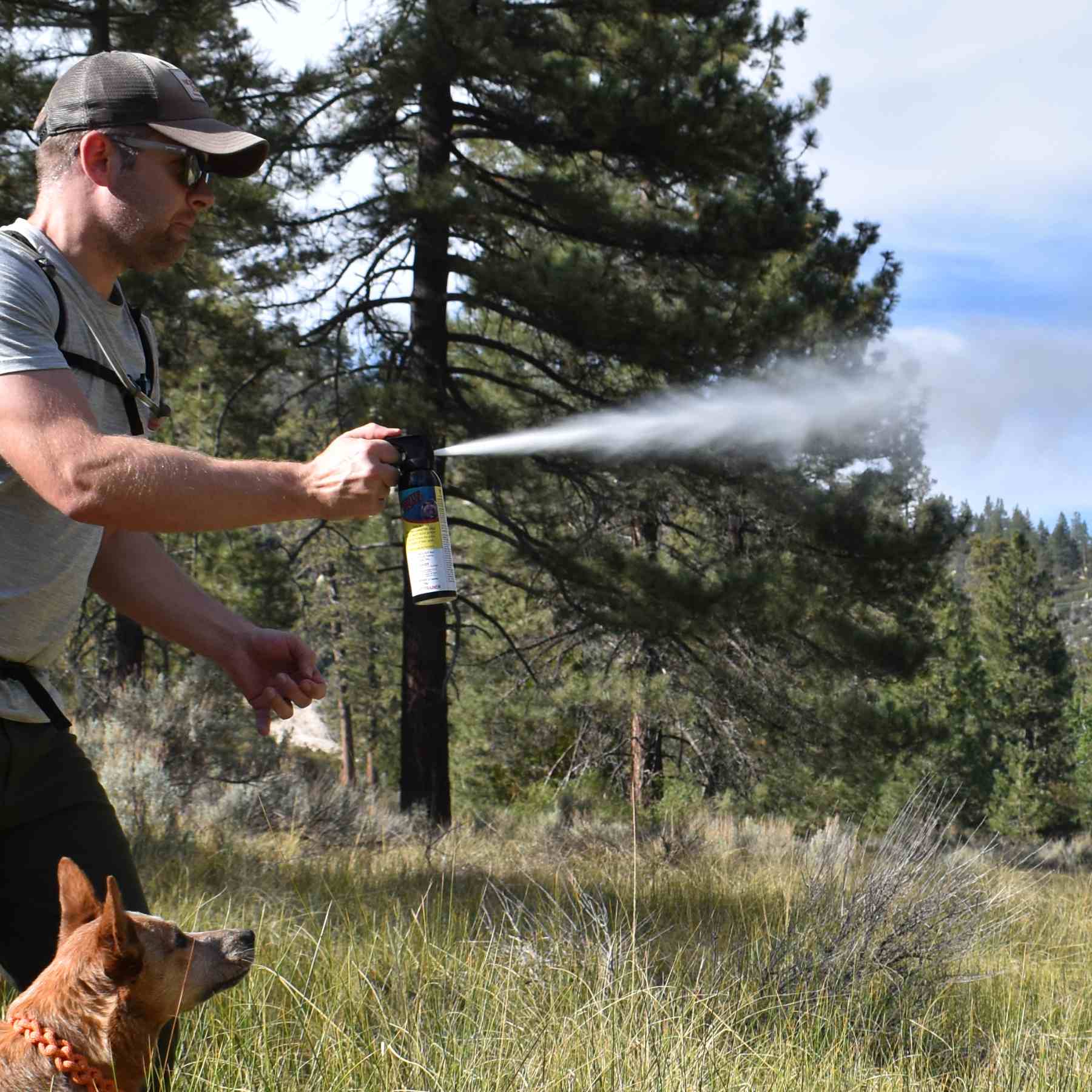 Inert Training Canister (8.1 oz.)
The 8.1 oz. Inert Training Canister contains no active ingredients and can be used to practice using bear spray. Use the training canister to practice removing the can from the holster, aiming and spraying.
Inert Ingredients – Inert spray contains no active pepper spray ingredients.
Practice Using Bear Spray – Practice pulling the inert canister out, removing the safety, and aiming.
Reaches 30 Feet and Sprays for 7 Seconds – Spray distance and time are similar to the 8.1 oz. Bear Deterrent.
Use for Demonstrations – Great for demonstrating how to use bear spray.
8.1 oz. Inert Canister Dimensions: 8.5" x 2" 8.1 oz. Inert Canister Weight: .67 lbs
60-Day Satisfaction Guarantee
Great for practice. I feel far more confident now that I could actually use real spray. –Claire
Practice Using Bear Spray
Don't get caught fumbling with your spray. This training canister allows you to practice unholstering and spraying bear spray but with no active ingredients.
This is a training canister only and is NOT bear spray. Does not contain the active ingredient of bear spray. Not for use on humans.

Danger: Keep out of reach of children

Pressurized product: Explosive and flammable

Danger: May cause irreversible eye damage if sprayed in the eye at close range. Contact through touching or rubbing eyes may result insubstantial but temporary eye injury. Strongly irritating to nose and skin. Do not get in eyes, on skin, or on clothing. Wash thoroughly with soap and water after handling. Remove contaminated clothing and wash clothing before reuse.

Physical or Chemical Hazards: Extremely flammable. Contents under pressure. Keep away from fire, sparks and heated surfaces. Do not puncture or incinerate container. Exposure to temperatures above 130 degrees F may cause bursting.

Disclaimer: To the extent allowable by law, Counter Assault shall not be liable for damage, injury, loss, direct or consequential including death arising out of the use of, or inability to use this product.