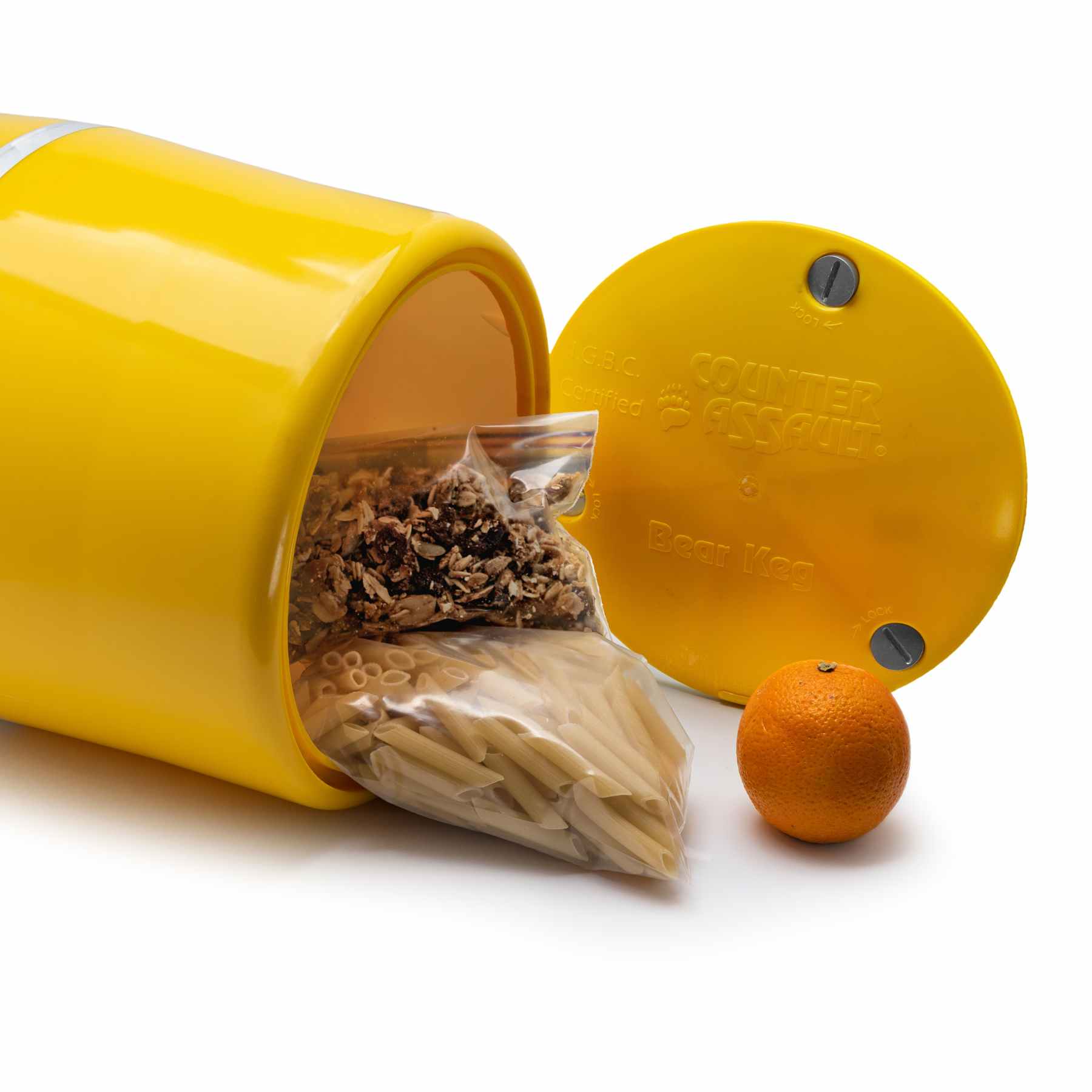 Bear Keg Food Storage Container
Protect your food and the bears with the impenetrable Counter Assault Bear Keg. The Bear Keg bear-resistant food container holds 716 cubic inches of provisions and fits easily into a backpack. This bearproof container can be unlocked with the turn of a coin or with a screwdriver.
Select a Product:
Protect Your Food, Yourself, and the Bears – Keeping food away from bears ensures their safety and the safety of your group.
Large-Capacity Bear Keg – Holds 716 cubic inches or 11.7 liters of food and other provisions, or 3+ days for food for 2 people.
Designed and Tested in Grizzly Country – Tested and certified as a bear-resistant product by the Interagency Grizzly Bear Committee.
Open with a Coin or Screwdriver – Stainless steel locks can easily be opened (by humans) with the turn of a coin or screwdriver.
Approved Bear Resistant Container for National Parks – Meets U.S. Forest Service Food Storage Requirements.
Effective Against All Bear Species – Keeps food safe from black bears, grizzly bears, and brown bears.
Dimensions: 13" x 9" Weight: 3.1 lbs
60-Day Satisfaction Guarantee
There are a lot of cheezy bear boxes out there. This one has been tested by the smartest, toughest Bruins known to man. These briuns have made mince meat out of many a bear box. This box passed. –kestral
Protect Your Food & the Bears
National Park-approved bear keg certified by the Interagency Grizzly Bear Committee.
WARNING: Cancer and Reproductive Harm - www.P65Warnings.ca.gov.